Leslie Duberstein Glenn P.A.: a Wrongful Death Lawyer You Can Count On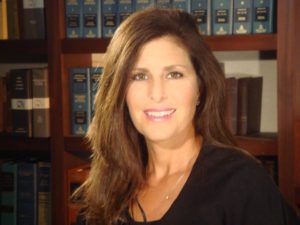 If you have lost someone to the careless act of another person, you have the right to get advice from a trusted wrongful death lawyer.  Leslie Duberstein Glenn P.A. has decades of experience representing victims of tragedies. Leslie Duberstein Glenn makes every effort to obtain the maximum amount of compensation for her clients. She understands how difficult this time might be for you. Call her today at 561-361-1381 to find out how she can help you.

What is a wrongful death claim?
A wrongful death claim is most commonly filed by the parents, children, a spouse, or partner of a individual who lost their life as a result of another person's wrongdoing, misconduct, or negligence. This claim is often linked to a personal injury from a car accident, workplace injury, medical malpractice, and so forth. A settlement negotiated by a wrongful death lawyer may cover financial losses that are associated with the death. These could include but are not limited to:
Medical bills that occurred from the accident and before the death;

Funeral and burial costs;

Emotional and mental anguish;

The expected loss of earning capacity and future earnings;

The expected loss of services, companionship, and personal care;

Loss of inheritance;

Loss of medical benefits;

General damages.
Depending on the state you are in, punitive damages may not legally be able to be included in a claim. When punitive damages are allowable, a wrongful death lawyer must be able to prove the defendant's actions were malicious or intentional at the time of death.
Filing Your Claim in Time
Although this might be a very emotional time for you and the surviving family members, there is a statute of limitations for discovery and negligence- two (2) years from the date of death rather than the four (4) years for other negligence cases. It is prudent that you file a claim as quickly as possible. This is because the statutory time period is not long. With a few exceptions, if the time limit has passed, a claim will become forever barred. A wrongful death lawyer can clarify how the statutes will apply to your situation. Locals turn to Leslie Duberstein Glenn for advice and representation in wrongful death cases.
Examples of a Wrongful Death
The circumstances of wrongful deaths vary, but some of the more common scenarios that a wrongful death lawyer might be familiar with include:
Nursing home accident;

Cruise ship accident (which has usually has a one (1) year statute of limitations);

Defective product;

Hazardous product;

Violent act;

Medical malpractice (which has a two (2) year statute of limitations);

Daycare accident;

Car accident .
The aforementioned are only examples of a wrongful death. If you believe your loved one died because of someone else's wrongdoing or negligence, you are encouraged to call Leslie Duberstein Glenn P.A. now. As a respected wrongful death lawyer in Boca Raton, FL she can advise you of your legal options and help you to make an educated decision on what to do next.
Leslie Duberstein Glenn: a Lawyer You Can Trust
Leslie Duberstein Glenn is well known for going the extra mile for clients who have experienced a traumatic loss. Through hard work and a zealous determination to obtain successful results, Leslie Duberstein Glenn P.A. has built a strong reputation throughout the South Florida area. If you would like to speak with us about your loss, we can be reached at 561-361-1381.