Premises Liability Lawyer Boca Raton, FL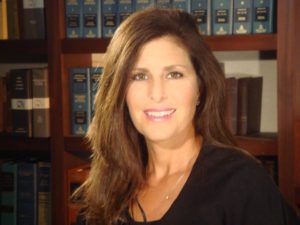 When someone is seriously injured on property owned by someone else, they may benefit from the legal services of a premises liability Leslie Duberstein Glenn. P.A. has to offer.  Very often, a slip and fall or trip and fall accident resulting in an injury is caused when a property owner or commercial business creates a hazardous condition or allows a hazardous condition to develop which with reasonable inspection they should have known about. When this happens, the victim may have legal recourse in the form of a premises liability claim.
What is premises liability?
A property owner, management company or maintenance company has the legal obligation to make sure their property or premises is safe. What does that mean exactly? Well, for instance when a customer walks into a shop, they have a reasonable expectation that they're not going to slip on a wet floor and hurt themselves. Similarly, when a pedestrian is walking down a sidewalk, they have a reasonable expectation that the ground beneath them will not suddenly cave in and cause them to break a leg. Basically, premises liability is a legal doctrine that holds property owners or the party in control of the area responsible for keeping their property for those will access it.
Proof of Liability:
It's not enough for a person to say that they walked into a business establishment and hurt themselves because of a hazardous condition on that property. First notice must be proven.  This may be "actual" notice, wherein the party who created the dangerous condition can be identified or it can be "constructive" notice where the party in control and possession of the property, with reasonable inspection should have realized a problem existed and taken steps steps to cure it.  In Florida, we refer to notice as what they "knew or should have known of." The injured party must be able to prove, for instance, that the hotel's elevator malfunctioned and caused them to hit their so hard that they suffered serious bodily injury. If the injured hires a premises liability lawyer, the lawyer will need to prove what happened liability on the part of the defendant as well as damages caused by the negligence. It's quite common for the victim's lawyer to supply proof such as:
        Witness statements;

        Photographs and video of the accident location, showing the hazardous condition;

        A medical doctor's notes and testimony that the victim's injury is consistent with the premise's hazardous condition;

        Photographs of the victim's injury or injuries from the accident;

        The victim's testimony as to what happened leading up to the accident, the accident itself, and the resulting injury and how that injury has impacted their quality of life;

        Testimony from someone who is an expert on the hazardous condition such as an engineer or human factors expert as well as an expert in the long term effects of the injury such as a vocational and/or rehabilitation expert may be needed. In the above referenced case a mechanical engineer who is well versed in the potential dangers of a malfunctioning elevator and how it might injure someone might be necessary.  
The Value of Hiring a Premises Liability Lawyer :
Premises liability cases can be hard to prove. When a victim files a personal injury claim with the at-fault party, their insurance company may deny liability despite its validity. Alternatively, they may offer to compensate the victim at well below the actual value. When all avenues for a settlement negotiation have been exhausted, a lawsuit may be the last option. Even lawyers rarely represent themselves and for the same reasons, an accident victim should seek a premises liability lawyer who specialized in the area and can protect their best interests.
        A seasoned lawyer will offer a balanced and objective professional opinion;

        A premises liability lawyer will be familiar with all applicable laws that pertain to your case as well as areas of coverage from insurance proceeds that are recoverable (for instance liability coverage as well as medical payments coverage);

        A lawyer will have experience dealing with insurance companies and will be more likely to negotiate a higher settlement than you.
If you were injured in an accident that took place on someone else's property, call us at 561-361-1381.