Find a Bicycle Accident Attorney Who Understands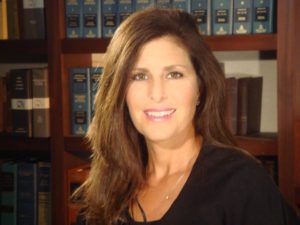 Leslie Duberstein Glenn P.A. is  bicycle and pedestrian accidents lawyer in Boca Raton, FL who  understands the potential severity of a collision. Bicycle riders can suffer any number of devastating injuries when hit by a motor vehicle. Thousands of people get injured yearly because of negligent or distracted drivers. If you have been injured because of a vehicle collision, seek the counsel of Leslie Duberstein Glenn P.A.  She can help you seek compensation for medical bills and other accident costs as well as any loss of pay due to your having to miss work.
Drivers do not always respect the safety boundaries of bicyclists. It is not uncommon for cars to speed past a bicyclist without awareness or consideration of the rider. When turning at intersections, changing lanes, or yielding, a driver may fail to see a bicyclist in their vicinity. The result can be catastrophic for the rider. Below are some of the most common ways a person can get hit by a vehicle while riding a bike.
How Car Accidents Can Involve Bicyclists
A car is turning left or right at an intersection and cuts off a bicyclist or pedestrian going in the same direction;

A car is turning left at an intersection, attempting to cut through a traffic gap when a cyclist is hit coming from the opposite direction;

A passenger or driver opens a car door into a cyclist without looking first;

A bicyclist is following traffic laws by stopping at a red light, and is rear-ended by a distracted driver who does not stop;

A bicyclist is side-swiped by a car who is trying to change lanes.
Leslie Duberstein Glenn P.A. can work on your behalf throughout the claim process. Most importantly, she can help you develop sufficient evidence to support your injury claim. Completing the forms correctly, submitting it to the proper parties, and making sure that all deadlines are met, are also critical. Leslie Duberstein Glenn will make every effort to get your claim approved the first time, and that you will receive the maximum amount of compensation possible.
Safe Practices for Bicyclists
You may not always be able to prevent a car from hitting you while on the road, but there are some safety techniques you can use.
Do not ride at dusk or dawn due to drivers' poor visibility;

Do not wear dark colors;

Use reflective gear;

Try to ride or walk in large groups or pairs;

Learn how to use hand signals;

Wear knee and elbow pads;

Always wear a helmet;

Purchase gloves with grip so you can maintain control of the handlebars;

Use bike mirrors and a horn to assist in traffic navigation.
Drivers of cars and trucks do not always pay sufficient attention to their surroundings. Unfortunately, bicyclists and pedestrians can reap the consequences of their disregard. Leslie Duberstein Glenn P.A. is committed to helping clients fight for just compensation. You may only have a certain amount of time to file your injury claim. Contact Leslie Duberstein Glenn P.A. today to schedule an appointment. Call 561-361-1381 to schedule a free consultation.