Reasons to Call a Lawyer Following a Car Accident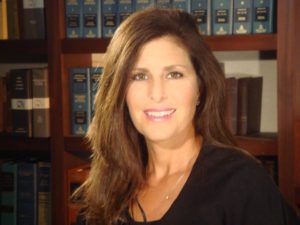 If you have been injured in a car accident, contacting auto accident lawyer Leslie Duberstein Glenn P.A. may be a necessary next step. With her years of experience, she can keep your best interests at the forefront. Suffering injuries from a car accident can require a lengthy recovery time. Depending on the extent of your injury, you could be looking at a long hospital stay, time away from work, or worse, a permanent disability from your accident. It will be important to consult Leslie Duberstein Glenn P.A. regarding the details of your case. With the help of  auto accident lawyer in South Florida such as Leslie Duberstein Glenn, you may be eligible for compensation through a personal injury claim.
Proving Negligence
In order to have a successful personal injury claim, you will have to be able to prove that the driver who caused the accident acted negligently. Leslie Duberstein Glenn P.A. can help you gather the necessary proof to build a case against the at-fault party. Important criteria in proving negligence in a personal injury case include:
Duty of Care: When a person gets behind the wheel of a vehicle they have a duty to act responsible by adhering to traffic laws and driving safely. This is to protect not only themselves but also others.
Violating the Duty of Care: When there is a breach in a driver's duty of care, it is because they have acted irresponsibly by not following traffic laws or by not acting reasonably when driving the vehicle.It may also be due to texting and driving, talking on the phone while driving or driving under the influence of alcohol or drugs.
Caused Injury: As result of the breach in duty of care, someone was injured. To prove causation, you will have prove that your injuries were due to the accident caused by the driver who violated their duty of care.
You Suffered Damages: In order to receive compensation for your personal injury claim, you will have to prove that you suffered in some way from your injuries. In addition to the physical injuries you have suffered, there are a number of additional factors leading to loss resulting from an accident, for example:
Loss of income from time away from work;

Medical bills;

Damage done to your vehicle.
Important Documentation
Documentation will be an important way of proving that the driver of the car was negligent. Leslie Duberstein Glenn P.A. can help ensure that you have all of the necessary proof for your claim. To accomplish this, the following documentation will be important:
Accident or police reports;

Doctor's notes/medical records;

Your notes detailing your account of the accident;

Eyewitness accounts;

Photographs from the scene.
Documentation proving the damages that you suffered will be crucial when it comes to determining the total award or compensation that you may receive. Gathering the following records will be necessary as Leslie Duberstein Glenn starts to build your case:
Lost wages– copies of your previous W2s, paycheck stubs, etc.;

Medical expenses—receipts;

Damage to your vehicle– receipts or estimates for repairs;

Miscellaneous expenses– written, with date and location included.
Leslie Duberstein Glenn P.A. is a knowledgeable firm who can help you build a strong case for your claim. Call her today at 561-361-1381 for your free initial consultation..  Keep in mind the statute of limitations for filing a negligence action against the tortfeasor (the at fault party) is four (4) years and five (5) years to file against your own insurance company for uninsured/underinsured benefits.