Why You Should Call a Motorcycle Attorney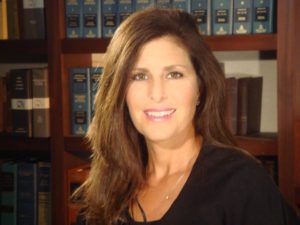 Leslie Duberstein Glenn, P.A. knows, riding a motorcycle can be intoxicating. The feeling of wind in your hair and the freedom of the open road are just a few of the reasons why motorcycle enthusiasts love to ride. Unfortunately, as enjoyable as it is, it also comes with its fair share of risks. When a motorcyclist goes out for a ride, they put themselves at risk of sustaining a serious injury, even when they have taken the appropriate safety measures. Leslie Duberstein Glenn P.A. can provide you with legal representation in the event that you were injured in a motorcycle accident through no fault of your own. With nearly two decades of experience representing victims of motorcycle accidents, she is the Boca Raton motorcycle accident lawyer of choice for many riders in our community.
Important Safety Measures
When riding a motorcycle, it is important that you take measures to help prevent an accident from occurring. Motorcyclists are far more likely to be in an accident than a driver of a passenger car, and when it happens, the injuries are usually severe in nature. Attorney Leslie Duberstein Glenn can tell you that there are two primary reasons for this:
Motorcycles are smaller and can be more challenging for drivers to see. One reason for collisions involving motor vehicles and motorcycles is because the driver failed to see the motorcycle on the road.

Motorcyclists are not as protected as someone who is in a motor vehicle. When a passenger car driver is in an accident, they are surrounded on all sides by metal and usually by at least one airbag. When a motorcyclist is in an accident, they are either thrown from the bike or they directly absorb the impact of the passenger vehicle.
A motorcyclist should take as many preventative measures as possible to protect themselves in the event the unthinkable happens. The following are important safety tips that many motorcyclists adhere to:
Wear a helmet;

Wear protective clothing such as long pants, boots, and leather jackets;

Be alert when you are on your motorcycle, as riding when you are tired will impact your ability to respond quickly;

Never ride when you are under the influence of drugs or alcohol;

Avoid riding in poor weather conditions;

Avoid riding in poor road conditions;

Take a biker's road safety class to improve your riding skills so that you are able to have the appropriate response in the event of an emergency;

Routinely check your motorcycle to ensure that it is functioning properly before you take it out on the road.
Leslie Duberstein Glenn P.A. will be a great asset if you were injured by another driver. The days and weeks following a motorcycle accident will likely be a painful time. This is especially true if you sustained injuries from the accident that occurred. This will be coupled with questions surrounding the details of your accident and whether or not you can file a lawsuit or injury claim against the driver who was at fault for causing the accident. There are a number of ways that Leslie Duberstein Glenn P.A. may be able to help you throughout the legal process:
We can help go over the details of your case and get all the needed documentation together to file a claim;

We may further investigate the accident scene or the factors that led up to your accident;

Working with insurance companies can be an overwhelming process to manage on your own. We can help to navigate this by taking the lead when it comes to communicating with insurance companies;

We can help you to obtain a settlement that is fair and compensates you for the injuries that you received.
Being injured in a motorcycle accident is not something anyone should have to endure. Unfortunately, motorcycle accidents are all too common. Suffering from injuries related to a motorcycle accident could result in a lengthy recuperation time. If you are not sure what to do next, Leslie Duberstein Glenn P.A. is available to help you. Contact Leslie Duberstein Glenn P.A. at 561-361-1381 when you need a dependable motorcycle accident lawyer.