Slip and Fall Injury Case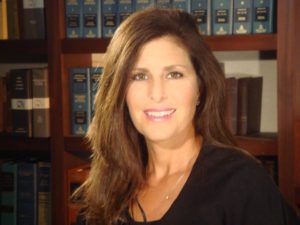 South Floridians recommend Leslie Duberstein Glenn P.A. who has worked to protect the rights of injury victims for almost two decades. If you were injured in a slip and fall accident that was preventable but for the negligence of the property owner, you may benefit from the services offered by a slip and fall Leslie Duberstein Glenn.
Depending on where the accident occurred, a property owner may be held legally accountable for their negligence. Finding an attorney to assist you in filing an injury claim is of primary importance. With the help of a slip and fall lawyer Leslie Duberstein Glenn, you can recover your costs associated with your accident. If you do not file a personal injury claim, your own insurance will have to cover your costs, and you may end up paying out of pocket as well. With a settlement, you can avoid paying for the aftermath of an accident that you did not cause.
Common Slip and Fall Environmental Conditions:
Unsafe workplace at a retail or grocery store, office;

Dangerous construction site conditions;

Sidewalks and driveways are uneven or too steep;

Slippery or wet floors;

Walkways that are not appropriately lit;

Unsecure stairs or rails;

Unmaintained or poorly regulated pools.
It is your legal right to receive compensation for an injury due to a slip and fall accident. As a result of your injury you can be awarded a settlement for your hospital bills, any loss of income from not being able to work, the costs of home care along with pain and suffering. Leslie Duberstein Glenn P.A. can build a strong case against the party responsible for the incident. For a successful claim, contact Leslie Duberstein Glenn P.A.
Necessary Criteria To Be Proven:
There was a hazard on the property.

The owner was aware, or should have known about the hazardous condition of the property.

The owner had a reasonable amount of time to fix the condition but did not fix it.
Indirect vs. Direct Injury
With the legal assistance of Leslie Duberstein Glenn P.A., you can determine if the accident occurred through an indirect or a direct action:
A direct injury can happen if water was present on the floor and the person slipped and fell as a result. This can also include anything that affects the ability to walk normally such as objects left in a walkway, inadequately maintained floors, or uneven or cracked sidewalks.

An indirect injury can occur when the party does not come into contact with a substance or material, but was hurt in an environment where, for instance,  there was not enough light, or there was a handrail missing .
Leslie Duberstein Glenn P.A. is a slip and fall lawyer South Florida trusts. She will make every effort to get you the compensation you deserve and as quickly as possible. Call 561-361-1381 for a case consultation with Leslie Duberstein Glenn P.A.