Types of Defective Product Claims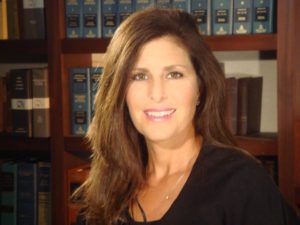 South Florida residents recommend as Leslie Duberstein Glenn P.A. to can protect your rights if you sustained an injury due to a defective product. Manufacturers and retailers should be held accountable for what they sell. Leslie Duberstein Glenn P.A. can evaluate your case during a free one-time consultation.
A successful injury claim might help prevent the company from injuring another person with their defective product, assuming they take steps to correct it after paying out a substantial settlement to you. South Florida residents choose as Leslie Duberstein Glenn P.A. who specializes in product liability cases and can provide you with a very good chance of obtaining the maximum possible amount of compensation.
Categories of Defective Product Claims
Defective product claims are categorized into three groups of product liability: defective design, defective manufacture, and failure to provide appropriate instructions or warnings for the proper usage of the product. By understanding these differences, you may be able to decide if you have a valid claim. However, a defective products lawyer like Leslie Duberstein Glenn will have the depth of knowledge to make an informed decision and offer you guidance.
1. Defective Design: In this type of product liability case, the design of a product is defective or dangerous. Usually, the defective design claims are not from an error in the manufacturing process. Instead, the claim is that the whole product line is dangerous, even if it is made according to the manufacturer's requirements. Examples of defective design:
If an electric blanket is turned too high, the user could be burned;

Sunglasses that do not actually protect eyes from ultraviolet rays though they claim to do so;

When turning tight corners, a specific make and model of car flips over.
2. Defective Manufacturing: The most common type of product liability claim is when the product in question was manufactured with a defect. This occurs when there was an error in making the product, which results in the defective product being different from the rest of the same products. Examples of defective manufacturing:
A car missing brake pads;

A tire swing with a cracked chain;

Cold medicine that contains a poisonous substance.
3. Failure to Warn: A third type of product liability is if the company does not provide appropriate instructions or warnings regarding the product's use. These claims usually result from a product that is dangerous in a way that is not apparent to the user or it requires the user to use diligence or precautions when using it. Examples of this type of product liability include:
Cold medicine that does not state on the label that it could cause dangerous side effects if taken with aspirin;

An electric tea kettle that does not adequately warn against its abnormal steam valve placement;

A paint-removing chemical that does not have instructions for safe use.
You should be able to trust the products that you purchase. If you were injured due to manufacturing defect, design defect, or the failure to warn, you should contact Leslie Duberstein Glenn P.A. You could be entitled to compensation for your pain and suffering and we will work to ensure your case is as strong as possible. Contact Leslie Duberstein Glenn P.A. today at 561-361-1381 to schedule a consultation.